Printed legends can also include a list of text items -- this list can show the abbreviations used in your material descriptions, present a key to shear test types, etc. This figure demonstrates what an example text key looks like on a legend page.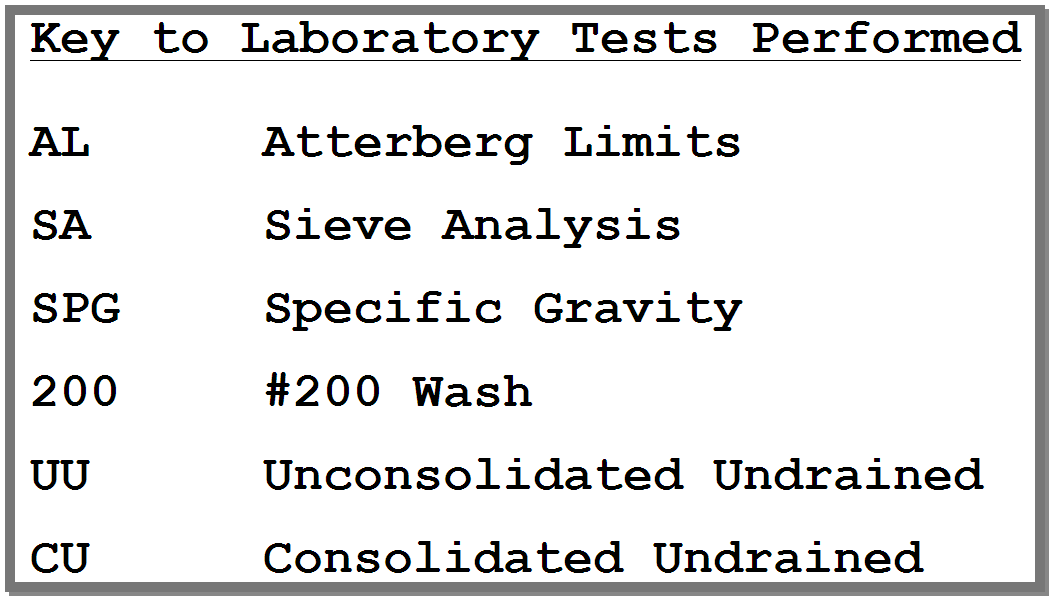 To include a list of text items on legends:
Choose Legend > Add a New Legend Table.
Click on "List of text for hardcopy legend" then click on OK.
At the Legend Title prompt enter a title -- this will be shown above the text list on the legend.
For each text item, find a blank card, then, in the Item field, enter the text item to be described.
Next, in the Description prompt, enter the description for the text item.